Hold On, There's More…
To Speed Up Your Success and Results with The Diabetes Cookbook, I am Also Giving You Bonus Gifts Worth $110 Absolutely FREE!
As a special one-time offer for anyone who buys on this page RIGHT NOW, I'll give you 6 powerful diabetes materials absolutely free that take your results to the next level.
They'll allow you to hit the ground running and become absolutely confident and savvy at all things needed to thrive on the Diabetic diet.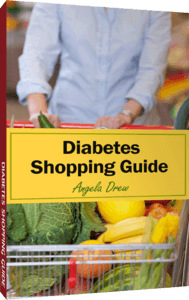 Bonus #1:
Diabetes Shopping Guide
While this step-by-step guide is mainly intended for people with diabetes or their families, it is a healthy eating guide suitable for everyone. It is important for us all to be aware of different types of foods and how much of them we eat. This booklet is intended to be a practical guide to help you follow a healthy lifestyle.
$19 Free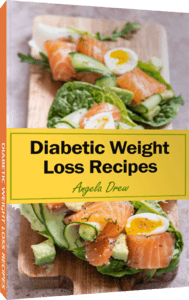 Bonus #2:
101 Diabetic Weight Loss Recipes
Keep tight control of diabetes while you lose weight with these low-carb 101 diabetes-friendly weight loss recipes. Whether you're looking for delicious dinners, desserts, or snacks, these recipes will meet your diabetic meal plan and help you reach your ideal weight. All recipes feature full nutrition information, as well as diabetic meal exchanges.
$21 Free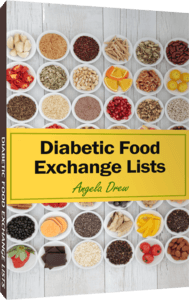 Bonus #3:
Diabetic Food Exchange Lists
It is necessary to measure food carefully in a diabetic exchange diet. The diabetic exchange divides foods into 6 specific groups, and measures food per serving size. Each exchange list contains foods that are alike; each food choice on a list contains about the same amount of carbohydrate, protein, fat, and calories as the other choices on that list.
$13 Free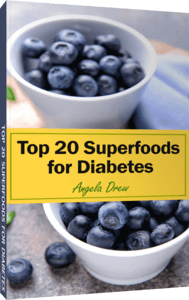 Bonus #4:
Top 20 Superfoods for Diabetes
Here's a list of 20 diabetic "Superfoods" that most doctors won't tell you which simply should become part of your daily regime. There are certain foods that provide huge health benefits for people with diabetes. They are often known as "diabetes superfoods". Include these nutrition superstars in your diabetes diet to lower blood sugar, burn fat, reduce inflammation, and gain more health benefits.
$17 Free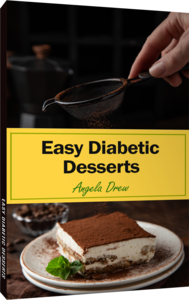 Bonus #5:
150 Easy Diabetic Desserts
Having diabetes doesn't mean you have to give up desserts. Find over 150 simple, healthy and delicious, diabetic dessert recipes including diabetes-friendly cakes, chocolates, cookies, pies, smoothies and shakes recipes. All of these recipes are full of flavor and absolutely delicious that anyone with a sweet tooth can relish, while keeping their blood sugar levels under control.
$19 Free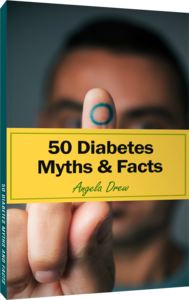 Bonus #6:
50 Diabetes Myths And Facts
Not everything you hear about diabetes is true. There are many myths about diabetes which can lead to greater stigma, hurt and most significantly, misunderstanding and misdiagnosis. It is important to get the facts, so you can make good decisions to better manage your diabetes. Uncover the top 50 myths that can ruin your life and the 50 diabetes truths that can save it.
$21 Free
You'll Get All These Bonuses Worth $110 – TOTALLY FREE!
To Sum It All Up, You Get:
When you order now, you get instant access to:
The Diabetes Cookbook

Diabetes Shopping Guide

Diabetic Weight Loss Recipes

Diabetic Food Exchange Lists

Top 20 Superfoods for Diabetes

150 Easy Diabetic Desserts

50 Diabetes Myths And Facts
You Won't Find Such an Offer Anywhere Else!
Just click the "Buy Now" button below and download The Diabetes Cookbook PLUS all the Bonuses. It can be in your hands in less than two minutes from right now.
All the books come in the form of a digital .pdf file download – No physical copy will be shipped!
After you order, you will have INSTANT ACCESS to all these fantastic eBooks. You can read it on your computer, tablet, or smartphone.
It's that simple!
Get Instant Access Now!