Discover How To Permanently Lower
Your Blood Sugar Level In 28 Days Or Less
-100% All Natural, Proven Method!
Finally press the
"STOP"

button on Type 2 Diabetes –starting TODAY!

05/25/2023


Dear Friend,

Do you know that 65% of diabetics in America die from heart disease, heart attacks, and strokes due to poor diets EVERY year?

AND the risk of heart disease death and stroke are TWICE as high in people with type 2 diabetes.

Diabetes rates have increased rapidly over the past ten years. And it doesn't seem to be slowing down…

Every half a minute, about 5 people die from diabetes-related complications like heart attacks, brain damage, and kidney failures.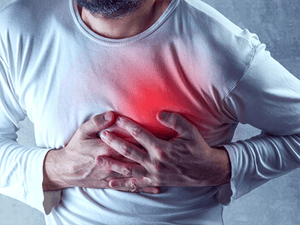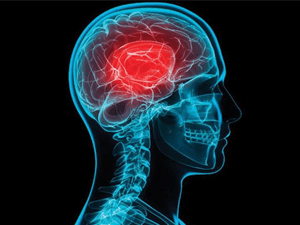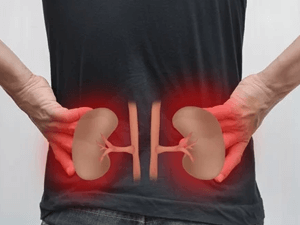 So you can't afford to wait any longer.
But the TRUTH is that you can prevent it from happening if you start eating a healthy Diabetic diet.
If you're serious about taking control of your blood sugar and making a complete health transformation while eating your favorite foods…
I invite you to read this page.
Living with diabetes is NOT easy… Cooking with diabetes can be even harder!
But now, with The Diabetes Cookbook, I'm going to reveal to you my PROVEN healthy diabetes-friendly recipes that helped me to permanently normalize my blood sugar levels naturally.
What's Included in the Cookbook
Over 250 quick, easy-to-make, and delicious diabetic friendly recipes that cover everything from breakfast, lunch, and dinner to between-meal snacks.

Diabetic meal plans for 1400, 1600, 1800, 2000, or 2500 daily calories, centered around the recipes in this book, that guarantee a healthy, balanced diet.

Guidelines per serving chart for each recipe, covering glycemic index (GI), calories, saturated fat, and sodium—the four key dietary areas for diabetics.

Full nutritional information for every recipe, including carb counts.

Color photos throughout, along with tips and easy to follow directions.

Quick exchanges and conversions already done for you.

Plus, you'll get 7 powerful BONUS guides to help you reverse type 2 diabetes faster. Keep reading…
Here's a Sneak Peek of Recipes Inside…
The Diabetes Cookbook is FILLED with simple recipes you can cook, using ingredients you can easily find at your local grocery store. Each recipe includes a FULL ingredients list and the directions.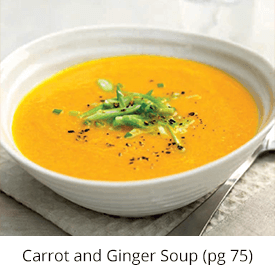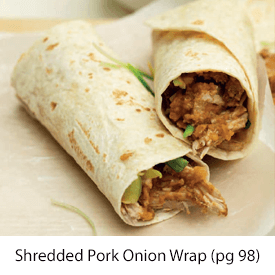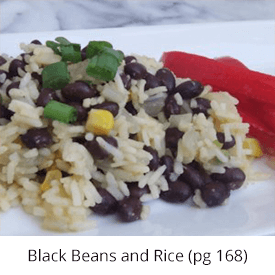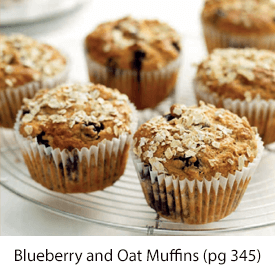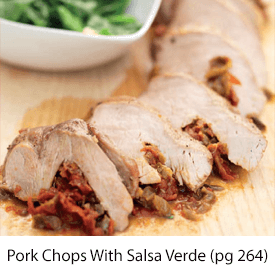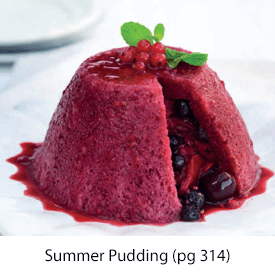 Transform Yourself Into a Happy, Healthy, Person That You Can Be TRULY Proud of.
The Health Benefits You'll Get Are Truly Amazing
Countless people around the world living with type 2 diabetes have Turned to the "DIABETIC DIET" in order to regain their health, energy, vitality and weight loss goals. And NOW with The Diabetes Cookbook you can,
Reduce Blood Sugar Levels

Be Lighter and Thinner

Reduce Hunger Cravings

Lower Blood Pressure

Boost Your Metabolism

Reduce Inflammation

Prevent Complications

Be Healthier, Happier and Fitter
Tens of thousands of diabetics have gotten results, and even reversed their type 2 diabetes.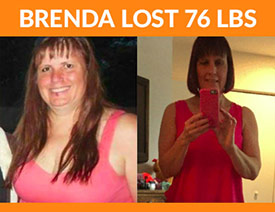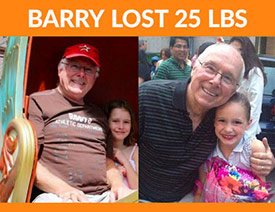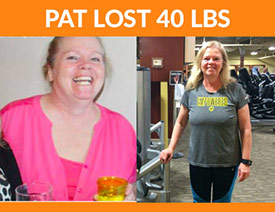 NOW it's your chance to normalize your blood sugar levels and take FULL control while losing a few extra pounds.
But Wait, There's More…
To Speed Up Your Success and Results with The Diabetes Cookbook, I am Also Giving You BONUS Gifts Worth $125 Absolutely FREE!
As a special one-time offer for anyone who buys on this page RIGHT NOW, I'll give you 7 powerful diabetes guides absolutely free that take your results to the NEXT level.
They'll allow you to hit the ground running and TRANSFORM your body and mind to thrive on the Diabetic diet that can help reverse your type 2 diabetes.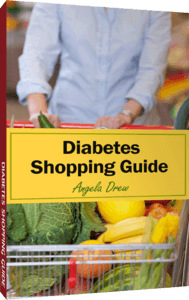 Bonus #1:
Diabetes Shopping Guide
While this step-by-step guide is mainly intended for people with diabetes or their families, it is a healthy eating guide suitable for everyone. It is important for us all to be aware of different types of foods and how much of them we eat. This booklet is intended to be a practical guide to help you follow a healthy lifestyle.
$17 Free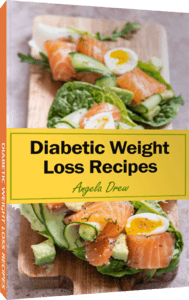 Bonus #2:
101 Diabetic Weight Loss Recipes
Keep tight control of diabetes while you lose weight with these low-carb 101 diabetes-friendly weight loss recipes. Whether you're looking for delicious dinners, desserts, or snacks, these recipes will meet your diabetic meal plan and help you reach your ideal weight. All recipes feature full nutrition information, as well as diabetic meal exchanges.
$19 Free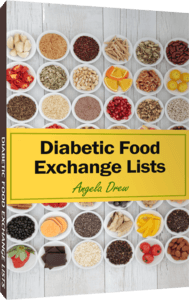 Bonus #3:
Diabetic Food Exchange Lists
It is necessary to measure food carefully in a diabetic exchange diet. The diabetic exchange divides foods into 6 specific groups, and measures food per serving size. Each exchange list contains foods that are alike; each food choice on a list contains about the same amount of carbohydrate, protein, fat, and calories as the other choices on that list.
$13 Free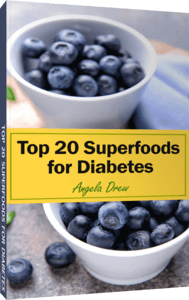 Bonus #4:
Top 20 Superfoods for Diabetes
Here's a list of 20 diabetic "Superfoods" that most doctors won't tell you which simply should become part of your daily regime. There are certain foods that provide huge health benefits for people with diabetes. They are often known as "diabetes superfoods". Include these nutrition superstars in your diabetes diet to lower blood sugar, burn fat, reduce inflammation, and gain more health benefits.
$17 Free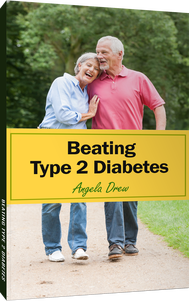 Bonus #5:
Beating Type 2 Diabetes
Learn everything you need to know to prevent and reverse type 2 diabetes. You'll find a detailed, easy-to-follow program for reversing diabetes by eating a healthy diet, exercising regularly, and reaching and maintaining a healthy weight. If you are living with diabetes, this invaluable 283-page guide offers in-depth explanations of the recommended lifestyle changes that can help you manage the disease, stressing the importance of rigorous testing and control of your blood sugar to avoid complications.
$23 Free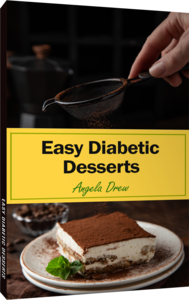 Bonus #6:
150 Easy Diabetic Desserts
Having diabetes doesn't mean you have to give up desserts. Find over 150 simple, healthy and delicious, diabetic dessert recipes including diabetes-friendly cakes, chocolates, cookies, pies, smoothies and shakes recipes. All of these recipes are full of flavor and absolutely delicious that anyone with a sweet tooth can relish, while keeping their blood sugar levels under control.
$17 Free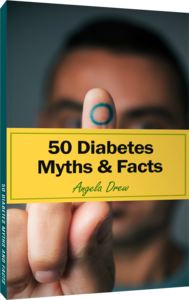 Bonus #7:
50 Diabetes Myths And Facts
Not everything you hear about diabetes is true. There are many myths about diabetes which can lead to greater stigma, hurt and most significantly, misunderstanding and misdiagnosis. It is important to get the facts, so you can make good decisions to better manage your diabetes. Uncover the top 50 myths that can ruin your life and the 50 diabetes truths that can save it.
$19 Free
You'll Get All These Bonuses Worth $125 – TOTALLY FREE!
You won't find such an OFFER anywhere else.
Armed With Over 500 Diabetic Recipes (When You Include the Bonuses) You Will NEVER Have to Eat a Boring Meal Ever Again!
To Sum It All Up, You Get:
When you order now, you get INSTANT access to:
The Diabetes Cookbook

Diabetes Shopping Guide

Diabetic Weight Loss Recipes

Diabetic Food Exchange Lists

Top 20 Superfoods for Diabetes

Beating Type 2 Diabetes

150 Easy Diabetic Desserts

50 Diabetes Myths And Facts
How Much Does It Cost Me?
Look, I'll level with you. As a registered dietitian with over 15 years of experience, I didn't write this eBook collection to get on talk shows and become a millionaire. I wrote The Diabetes Cookbook because I wanted to help people just like YOU!
I DON'T want to see you suffering from fatal heart attacks, strokes, amputation, and nerve damage. I want to see you free of diabetes, happy, and FULL of energy!
Many type 2 diabetics would pay $500 or $1000 for a complete dietary solution like this, which they knew would lower blood sugar levels, reverse their deadly condition, and add decades to their lives.
In fact, my private clients pay over $250 per hour for this kind of nutritional advice, and they think it's a bargain!
But you WON'T pay $1000, $500 or even $250. Today I'm offering it at the low, low price of $47. That's right, for one tiny payment of Just $47, you'll get The Diabetes Cookbook PLUS all 7 Bonuses.
I'll soon be forced to raise the price back to the retail price of $197, so grab this OFFER while it lasts.
You've Got Two Choices…
1. Do nothing. Keep doing what you are doing. Keep eating unhealthy foods, STRUGGLING with type 2 diabetes every day until you suffer from serious complications like coma, heart attack, stroke, nerve damage, and amputation.
OR
2. Get The Diabetes Cookbook, watch your blood sugar readings drop day by day while enjoying hundreds of great-tasting meals and start reversing your type 2 diabetes RIGHT AWAY!
So, Take Action! Make the ONLY decision that MATTERS, both for yourself and your family.
So, here's what you need to do…
Just click the "Buy Now" button below to get The Diabetes Cookbook PLUS all 7 bonuses. It can be in your hands in LESS than two minutes from now.
All the books come in the form of a digital pdf file download – NO hard copy will be shipped or mailed!
After you order, you will have INSTANT ACCESS to all these fantastic eBooks. You can read it on your computer, tablet, or smartphone.
It's that SIMPLE!
Get Instant Access Now!